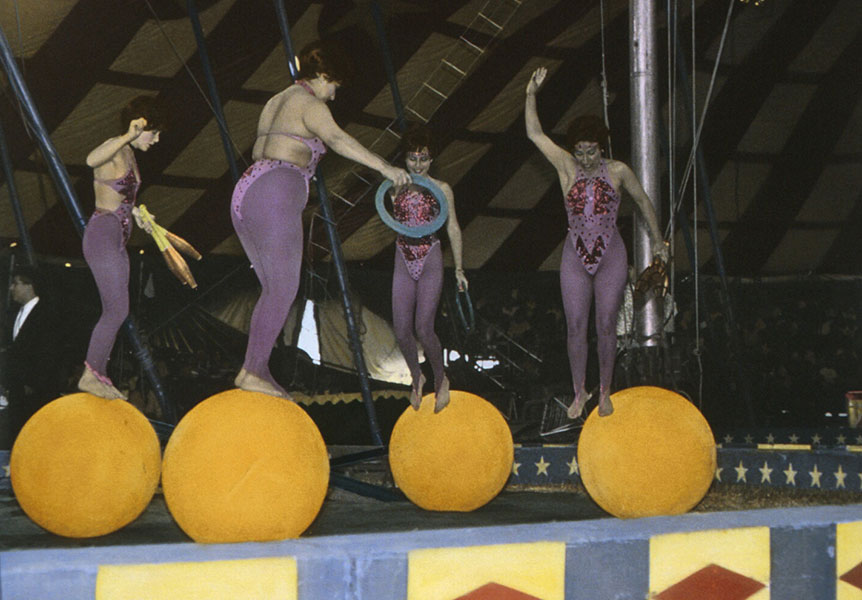 Women with Balls
Jane Krensky is a street photographer. For over 38 years she has traveled the world capturing images of everyday people living their lives, from the ordinary to the extraordinary.
Jane Krensky's body of work speaks to examining the human spirit on many levels.  Her black and white and hand-colored prints invite the viewer to see a part of themselves in her images.
Krensky is a self-taught artist. She still uses a 35mm film camera and prints silver gelatin prints in her darkroom.  Many of the images are then hand-colored using oil paints and pencils. All of Jane's work is archival and done by hand. All images are limited editions and hand signed by the artist.
Jane Krensky's photographs can be found in corporate collections worldwide, including Coca-Cola Foundation, Paramount Pictures, Security Pacific National Bank, Boston University, Taco Bell Corporation and Universal Studios.
There have been a number of Hollywood notables who have added Krensky's work to their private collections.
Of her work, Krensky says "Life is about connection and familiarity and by looking into the lives of others, we see ourselves."
Jane Krensky resides in Northern California.